How often do you show the Universe your sexual energy? More often than you think. Sexual energy has alot to do with what you are attracting. Have you ever thought about the Law of Attraction and Sexual Attraction having ANYTHING to do with one another. Oh man! They sure do, and I'm about to tell you how.
Have you ever had one of those days where you just knew, beyond a shadow of a doubt that you felt good. You just felt darn sexy. Sure, you may have been in your old holey jeans, your torn T-shirt and flip flops, but you just felt sexy anyway? You didn't even know why but for some reason that morning you woke up and put your best sexy self forward.
I bet you also noticed that day that you were stared at, Whewed by those of the opposite sex and just couldn't help laughing about it because secretly you knew what you did. Those are the best days right? Everything seems to go your way and you seem to get whatever you want.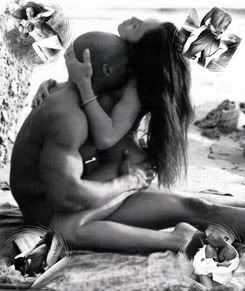 Well, what would make you think that the Law of Attraction works any differently than that. You wake up in the morning and know that you are going to get the attention of the Universe. You don't really know how or why, but you just are. Then the magic happens. The Universe responds. Much like the opposite sex, it reacts to your vibration. And let's face it, sexual energy is very powerful.