This is the sixth and final article (part I, II, III, IV and V) in our series on Saving Water. Living in Sydney, Australia I'm acutely aware of the value of this precious resource.
Designing a new house? Great. This article looks at the many things you can do at this point which will radically reduce the amount of water you use – without adding anything at all to the total cost.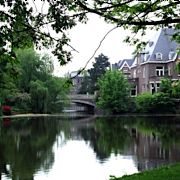 By how much can you reduce it? In many areas, it's quite possible to disconnect from the mains supply altogether – or at least to stop using water from that source.
Let's get started.
Water conservation can be broken into three broad areas. These are :
reduce the amount you use
collect your rainwater *
re-use it where possible (clean it as necessary)
Looking at it this way, you'll see that it isn't a single problem to be addressed. Several small changes will have a major impact.
* I realise that this could be placed in the 're-use' category, but it's such a key change that it's been given a category of its own.