Yesterday I came across a comment to an environmental story which seems to sum up a very popular opinion – namely that it costs money to 'go green'. It said :
'My biggest gripe with "going green" and all the nonsense that comes with it is that it costs so much money to be "green," causing the larger majority of people to be unable to help out environmentally.'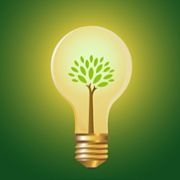 Personally, I don't agree with this at all. In fact, living an environmentally-conscious lifestyle can actually save you money. How?
I'm glad you asked.
[Read more…]