What can you do to put Love and Trust back into your relationship once it has been broken? Not an easy one to discuss. The feelings of betrayal, loss, and anger are all affects of what comes from mistrust and the feeling that you are unloved. Most of us just tend to brush it away secretly hiding our true feelings and harboring what is really going on inside. The questions and insecurities are brought to the forefront of our thoughts thus creating the outcome we do not desire.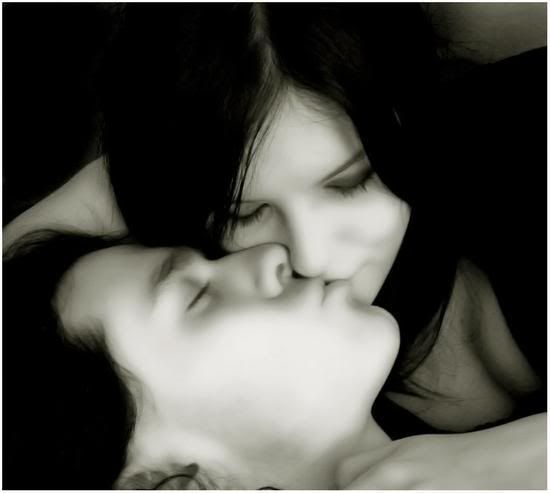 I have been through this myself, so what I am about to tell you doesn't come from a book, or others experiences. This comes directly from what has happened to me and what I did to get it all back.
It Began With Money Issues
About 4 months ago things between my fiance' and I weren't going so great. We had some money issues, he hated his job, I was building my business and not making much, and we had no car. Our communication was almost Nil except when we were arguing. Not good at all. He began to stay up all night and was looking up other things online that I wasn't very happy with and he was chatting with other girls online instead of talking to me. I was furious and deeply hurt!
For about 2 weeks I was receiving messages that he was leaving. That he was going back to Texas where he was from. I couldn't believe it. Surely this was just a rough spot. We had been through tough times before. Right? Well, like any female, I started looking for any sign of him actually acting on what I was being told by my spirit guides. I was going crazy. I knew they were right so finally, I confronted him with what I knew. He was shocked.
He Decided To Leave
He said that he had already bought his plane ticket and that he had also requested a transfer to a branch in Texas with the company he worked for. He was leaving in 2 weeks. He said he wanted everything to remain the same that is why he wasn't going to tell me. The audacity of this statement made me totally amazed at how he was thinking. He was just going to get up in the early morning and leave.
I decided, at this point, that if this was what he really wanted, who was I to stand in his way. I had no right to ask him to stay or to change what he wanted. I had to keep going forward with my life. I had a business to build, I have friends and my daughter. The way I saw it, if this was his choice I was going to go with that and begin to think of him as already gone. It was not easy but at this point I has to detach myself. I had no trust for him at all. I was hiding my purse, I kept checking the computer, I didn't even want to leave the house when he was there for fear that he would pack something that was not his. It was utterly ridiculous. I was paranoid not something that usually comes up for me.
Later that week I was presented with the opportunity to go out of town on business. "What a great idea!" I thought, I could use a few days away. I told him I was going and that this would be a great opportunity for him to pack his things in peace. I was not about to let this disintegrate who I was. I had come to far for that. So I packed my things and left for Ft. Meyers the next day.
We Began To Communicate
Something happened to him when I was away. The Universe certainly works in mysterious ways, and sent him those that could help him while I was gone. It also gave me a chance to breath. To let go. Upon my return I could tell he had changed. We sat down and talked and cried and talked some more about everything that had been happening and why. Then came the question I was totally not expecting. He asked to stay. My response immediately was that it was never my choice to have him go. And it wasn't.
You see I always knew we loved each other, that was never a doubt, but he let all the other outside influences in. He began to concentrate on all the negative instead of the possibilities. Now that I look at it, he has been on the beginning of his spiritual journey since that weekend.
The fact of the matter is, we never let go of the past. Past trust issues in other relationships and past trust issues in our own relationship. So by holding onto all that we created the same outcome as the ones before.
Focus On What You Want
I did not dwell on the fact that he was going to leave. If I did that, then the Universe certainly would answer with something I really didn't want. Instead I concentrated on him staying and being happy. I sent him blessings everyday. And I LET GO of what happened.
If you hang onto it, it will happen again, but if you can let it go, forgive yourself and the other person, things will improve considerably. I still send him blessings, and believe me, sending that positive energy sure does change things. Our trust is building again. I think we trust each other now more than we ever have. We realize now that we needed to let the past go and move on with our future because it is OUR future and what we choose now that matters. The outside influences are not something we worry about any longer. We let the Universe take care of that.
We stay up all night talking again. We walk together, play together, and laugh a lot. And when we get into an argument we both apologize and let it go. See, it's all in the letting go and the focus on, not what happened, but what we want to happen. The good things!
Let Go Of The Past
Let the past be the past. If you are still holding onto things ask yourself "Why?" Ask yourself if holding onto this does you any good what-so-ever. Find out if it's worth you holding onto so tightly. And most important, find out what it is that your so attached to. What makes you love that person, stay with that person and want to stay with that person. If you love them so much that you have stayed, but do not trust them, then what is the point? Sit down, have a long talk and let it go. Detach yourself from that which does not serve you to be your better self. Let go of the outcome. Let the Universe handle that. Put your fears aside for they do not bring out who you really are. You are Love!
In my next issue we will explore this further. Until next time….. Blessings.
Kandace
Clarity with Kandace
Psychic Readings, book a session (352) 293-3832